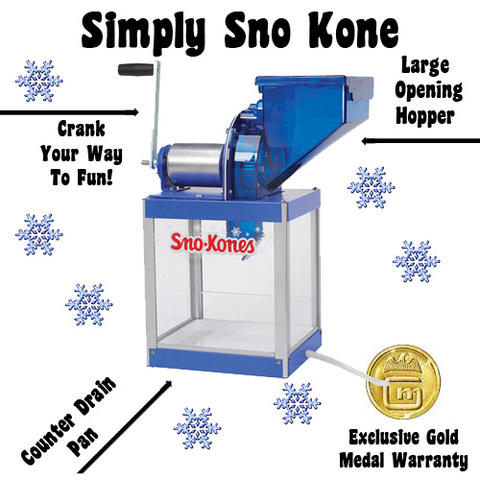 Simple Snow-Cone Machine, no electricity required
$50 if delivered with a bounce house. $40 customer pick-up at our store. Snow Cone machine rental includes approximately 50 servings and cups. Please choose from the flavors: Cherry, Blue Raspberry, Coconut, Lemon Lime, Orange, Pineapple, or Strawberry. Additional 50 servings available for just $15. **Customer must supply the ice.
Pick-up hours for Saturday rentals are from 8am-12pm/ drop-off same night from 8pm-10pm or drop off Sunday morning from 7am-9am.
Pick-up hours for Sunday rentals are from 11am-1pm/ drop-off same night 8pm-10pm or Monday morning from 8am-10am. Customer pick-ups from Monday-Thurs by appointment. No customer pick-ups for Friday rentals unless it will be a 2-day rental to include Saturday.