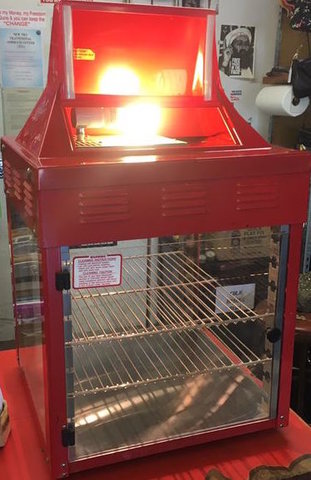 Pizza/Food Warmer




$50.00

Add $10 for Delivery



Why serve sad, cold pizza- this ain't college! (or maybe it is??) Keep guests away from your confusing microwave and serve tasty hot pizza with the crust nice and crisp throughout your event with our pizza warmer! Fits up to 3 size Large pizzas.
Works with any other food as well such as pretzels, cookies, paper trays of hot goodies, etc... Temperature heats up to 150 degrees and fits compact on any table. A nearby electrical outlet is needed.
**Rental priced as is- the pizza sign is missing however unit still works great.