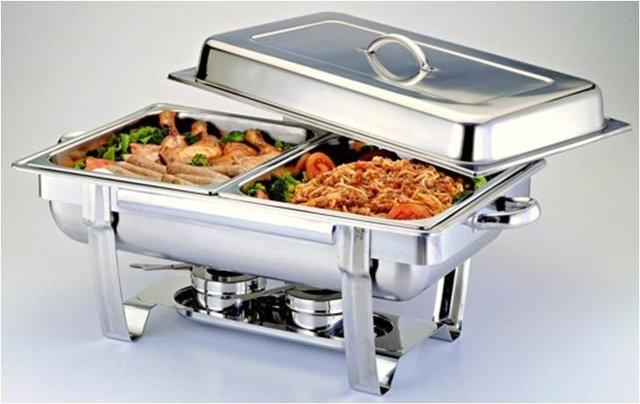 Food Warming Chafing Dish #1




$17.00

Add $5 for Delivery



Keep your delicious food warm and tasty with our portable chafing dish food warmers. No more cold stale food or guests asking where and how to use the microwave. Includes the chafing fuel that will last over 4 hours so no electricity is needed.

Customer must provide source of fire such as matches or a lighter. An extended lighter stick is best.




$12 customer pick-up or $20 delivered along with a bounce house.